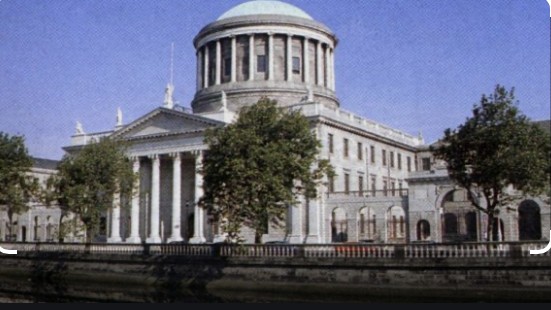 The Court of Appeal has overturned a High Court decision awarded against an apartment management company to a man who slipped and fell on black ice in apartment complex.
High Court
Mr Ahmed was leaving his apartment just after 5am in November 2016. It was a very cold morning and he slipped on black ice outside his apartment, within the common area of the complex. He slipped down the stairs and injured his elbow.
Mr Ahmed brought proceedings against the apartment management company, claiming that they were negligent in the maintenance and upkeep of the common area. He claimed that there should have been matting or other material to decrease the risk of slipping.
Ms Justice O'Hanlon of the High Court agreed that the management company was negligent and awarded Mr Ahmed €60,201 for injuries he suffered. The judge determined that there should have been gritting placed on the common areas which would have averted the risk of slipping.
Appealed
The management company appealed the decision in full to the Court of Appeal, arguing that it was not reasonable to expect them to grit the common areas.
The Court of Appeal agreed, overturning the High Court decision in full. In delivering the Court's judgment last week, Mr Justice Noonan stated that reasonable care did not require the defendant to take the steps set out by the High Court. Judge Noonan stated that Mr Ahmed had been living in the apartment complex since 2002. He should have been aware that the area was prone to getting icy and he should have taken reasonable care when walking in the area. The Court determined that the Occupiers Liability Act recognised that Mr Ahmed had a duty to take reasonable care of his own safety. Judge Noonan concluded that Mr Ahmed was guilty of contributory negligence, potentially to the degree of 100%. The award of damages was fully reversed by the Court.