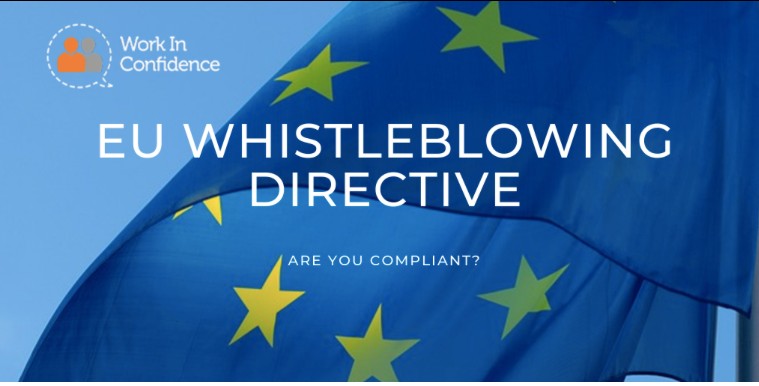 The European Whistleblower Protection Directive also know as the Protected Disclosures (Amendment) Act 2022 came into effect on 1 January.
Significant changes to law
The new legislation gives effect to the European Whistleblowing Directive and provides protection for individuals who expose potential wrongdoing in companies.
The Act places an obligation on private companies with 50 or more employees to establish formal channels to make protected disclosures. This involves the disclosure of potential wrongdoing within an organisation.
The Act applies to a wide range of stakeholders and protects disclosures, not just from employees, but also volunteers, unpaid trainees, board members, shareholders and job applicants.
The complainant cannot be penalised for making a protected disclosure. Penalisation includes withholding of a promotion, denial of a permanent contract and negative performance assistance. The burden of proving the act or omission was not penalisation rests on the employer under the Act.
Internal reporting
Companies coming within the scope of the Act are required to set up internal reporting channels. The identity of any whistle blower should be kept confidential and any report should be investigated by a designated person within the organisation. The designated person is required to follow up with the whistle blower, including, if appropriate, giving reasons if they determine that there is no case.
Whilst there is no obligation to investigate an anonymous report, the organisation may choose to do so. If the reporter's identity is later discovered, they cannot be penalised for having made the report.
Employees and other potential whistle blowers must be provided with clear information about the internal and external reporting procedure.
Disclosures can also be made to the relevant Minister. In some cases, disclosures through media may also be protected.
The European Whistleblower Protection Directive also establishes the Office of the Protected Disclosures Commissioner, as a unit of the Office of the Ombudsman.
Timeline for compliance
Companies with between 50 and 249 employees are given until December 2023 to comply with the Act. However, organisations with 250 or more employees must establish the formal channels of disclosure with immediate effect.