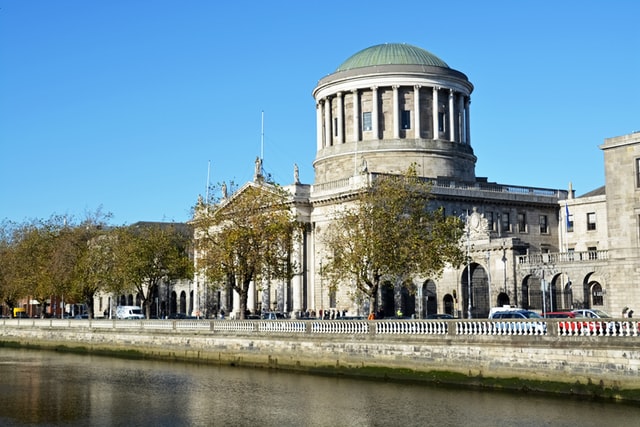 A Undiagnosed Cancer Patient has settled his High Court  action for €1.55 million after his cancer went undiagnosed for seven years.
The court heard how the man (50) had first gone to St Luke's General Hospital in Kilkenny in October of 2009 for a scan due to lower back pain. The scan revealed a small mass of about 1.3cm in his heart, but this was dismissed as and incorrectly identified as a lymph node.
The complainant was reviewed in the same hospital the following month and referred to University Hospital Waterford. At the Waterford based hospital, he was assured that there was no cause for concern and was referred back to St Luke's in August 2015 for recurrent pain.
Inoperable
However, after a CT scan was carried out in January of 2016, a large lump was identified in his abdominal region, measuring roughly between 10cm and 13cm in size. Counsel for the complainant said that at this stage the lump had been deemed inoperable, but he was still offered a pioneering surgery at St Vincent's University Hospital in Dublin.
Prior to the surgery, the complainant had undergone chemotherapy to shrink the tumour. Suffering cardiac arrest during the ten-hour long surgery in May of 2016, the complainant was revived using shock therapy. Part of his heart, part of his gallbladder, and right kidney were all removed during the surgery, counsel said.
The Undiagnosed Cancer Patient had sued the HSE for a breach of duty in his first CT scan of October 2009, which revealed adequate findings to require a follow-up with cross-sectional imaging and was ultimately not carried out.
Higher Risk of Recurrence
The complainant told the court of how the ordeal had ruined his life, and that he was now at a higher risk of recurrence with a lower life expectancy. Despite this, he feels that he received "impeccable" care after his diagnosis, praising the HSE and the medical teams at St Vincent's who he said are the "reason I am alive today".
In a letter of apology read to the court, the HSE and St Luke's said that they "deeply regret the failings and acknowledge the distress these failings have caused you and your family", wishing to make an "unreserved apology" to the man and his family for their failings in care.  A second letter was then read to the court from University Hospital Waterford, who wished to "apologise unreservedly for the deficits in your care and acknowledge the distress this has caused to you and your family".
In approving the settlement amount, Mr Justice Paul Coffey noted that this case was "an extraordinary story that the health service that nearly killed him was the same health service that saved his life".
*In contentious business, a solicitor may not calculate fees or other charges as a percentage or proportion of any award or settlement.*