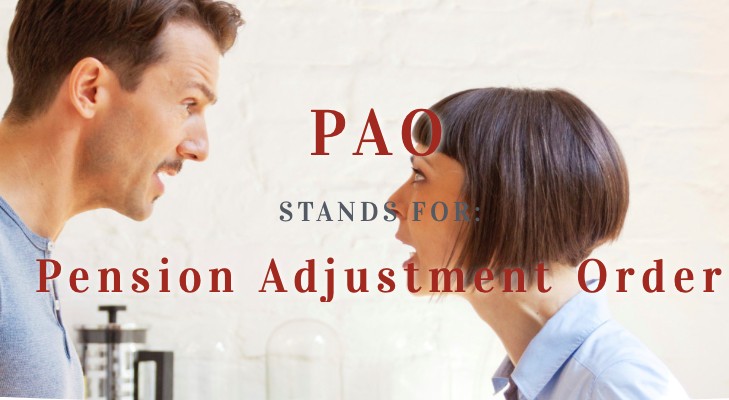 So what exactly is a pension adjustment order?
When you have made the decision to end a marriage, civil partnership, or cohabitation arrangements in Ireland, the court may decide to divide and share your assets with your former partner and/or with dependent children in order to ensure that all parties are provided for.
Often times a pension is considered one such asset, meaning that the court can determine to divide its shares in whatever manner it deems appropriate. This is what is known as a pension adjustment order (PAO).
So what exactly is a pension adjustment order?
A pension adjustment order determines that your pension must be shared with your former partner/spouse, as well as any children who are considered dependent, i.e., under the age of 18.
A PAO may be granted in cases where you have a substantial pension, but your former partner who was a stay at home parent received no such benefit. In this instance, the court can mandate that a portion of that pension be allocated to your spouse or children.
It is important to note that while PAOs can be made in the case of separation, divorce or dissolution for married couples or civil partners, a PAO that is granted in respect to the end of strictly cohabiting couple will only apply to the other person, and not any children.
What facts will the court consider when granting a pension adjustment order?
The full and complete details of any pension must be fully outlined before the court will consider granting such a PAO. It is therefore crucial that before you initiate divorce or separation proceedings, a detailed summary of all financial holdings and resources are revealed to the other party.
This summary will then be considered in its entirety before the decision is made on whether or not to grant a PAO. In cases where the court has decided not to proceed with the order, details of the pension may still be taken in to account when other financial orders are being considered.
What happens after/if the order is granted?
If a PAO is granted, it is served on the trustees of the spouse's pension scheme. The necessary alterations will then be made by the trustees to the relevant spouse's pension provision.
It is the role of the trustees to calculate the designated benefit following relevant legislative procedures. The amount will depend on whether the retirement benefits are calculated on a defined benefit or a defined contribution basis.
How can I apply for a pension adjustment order?
When undertaking judicial proceedings in relation to a decree of separation, divorce, or dissolution, the court may simultaneously consider the granting of a PAO in tandem.
Either spouse is also entitled to apply to the court for a  PAO after such decrees have been granted.
For further information on  PAOs and your entitlements following separation, divorce, or dissolution, be sure to reach out to your solicitor who will be able to provide you with the appropriate information and knowledge of this area of Irish family law.
*In contentious business, a solicitor may not calculate fees or other charges as a percentage or proportion of any award or settlement.*