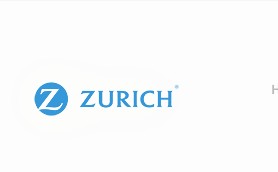 A hotel in Co. Meath has had its challenge against insurance provider Zurich dismissed by the High Court.
Business Disruption
The challenge arose when the hotel in Co. Meath, the Headfort Arms in Kells, alleged that Zurich refused to pay out on a claim for business disruption caused by the Covid-19 pandemic. The hotel claimed it had entered in to an insurance policy with the organisation in October 2019,  but Zurich contested that the policy did not cover claims for business disruption as a result of the pandemic.
Conversely, the four-star hotel claimed that its policy with Zurich covered disruption to the business, which included forced closure, due to the pandemic.
The hotel's action sought orders that Zurich was responsible for indemnifying the establishment in respect of losses it had accrued. Contesting the action, Zurich Insurance Plc argued that the policy only insured against damage that occurred at the hotel premises.
Zurich further argued that the hotel did not seek any cover that included business disruption extensions, which it specially offers for business interruption caused by notifiable diseases.
Strained and Unnatural Reading
In a judgement by Mr Justice Denis McDonald, he said he was satisfied that the hotel's claims did not fall under the remit of Zurich's insurance coverage, and that the reading of the policy's provisions by the hotel was very strained and unnatural.
He further added that there was nothing in the factual or legal backdrop to support the interpretation of the hotel's reading, and was therefore not entitled to compensation due to a temporary deprivation of property.
Since the hotel did not initially seek a policy which expressly covered business disruption, Justice McDonald said the court had no choice but to dismiss the claim.
*In contentious business, a solicitor may not calculate fees or other charges as a percentage or proportion of any award or settlement.*