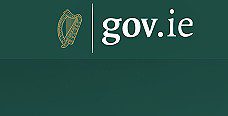 Background to the Sick Leave Bill 
Whilst employees can claim limited benefits from the Department of Social Protection when they are unable to work due to illness, there is no mandatory requirement that employers pay employees when they are out of work due to illness. This makes Ireland an outlier amongst many European countries.
The Covid-19 pandemic brought to light this struggle for many lower paid employees since employees in higher paid positions often had the benefit of contractual sick pay.
The Government recently concluded a public consultation and a survey of international standards and the Minister for Enterprise, Trade and Employment has now published its draft Sick Leave Bill.
Bill published
The Sick Leave Bill 2021 provides a statutory entitlement to a minimum period of paid sick leave for all employees in the event that they fall ill or sustain an injury which prevents them from being able to work.
The Bill provides for an initial entitlement to three days of statutory sick pay for which the employee is sick and would ordinarily work.
The Bill further provides that the Minister for Enterprise, Trade and Employment will have the power to amend the number of sick days an employee is entitled to as well as setting the rates of pay in respect of those days.
An employee would not be entitled to benefit from the provisions of the Bill until they had completed a period of 13 weeks of service for the employer and the employer can require that a medical practitioner certify the sick leave.
The obligations under the Bill are not applicable to an employer who provides a sick leave scheme for its employees where the terms of the scheme confer benefits that are more favourable to the employee than statutory sick leave.
There is likely to be amendments to the Bill over the course of the legislative process. However, it is likely that a statutory sick leave scheme for all employees may soon become law.