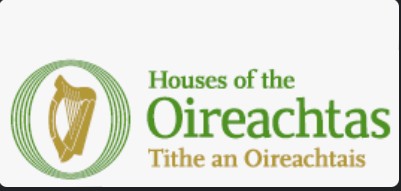 The Online Safety and Media Regulation (OSMR) Act 2022, spearheading Ireland's commitment towards online safety, as been signed into law by President Michael D. Higgins.
Online Safety Commissioner
Amending the Broadcasting Act 2009, the new legislation will provide for the establishment of an Online Safety Commissioner, whose remit will be to draft binding online safety codes that will hold to account online services in how they deal with issues concerning harmful content online and what can be done to limit the presence of harmful or illegal content on such sites.
Under the Act, the Commissioner will also be authorised to recommend an individual complaints mechanism on a phased basis, with the aim of removing specific items of harmful online content in relation to children following either a complaint it has received or of its own volition.
Multi-Person Media Commission
Coimisiún na Meán, a multi-person Media Commission, will additionally be established as part of the OSMR, the overall purpose of which will be to promote media sustainability and development through a dedicated Media Development Commissioner. This Commissioner will be responsible for the creation and maintenance of funding schemes that are aimed at bolstering media training and production, inclusive of schemes to support professional journalistic practices and future schemes.
The OSMR act provides for broad-sweeping powers and enforcement tools to be given to the Coimisiún na Meán for issues pertaining to non-compliance, framing it as Ireland's first "digital services coordinator" under the EU's Digital Services Act. As such, the commission will be viewed as a vital safeguard and regulator of Ireland's budding technology sector, both domestically and in the EU.
Modernises Media Ecosystem
Speaking about the introduction of the new legislation, Catherine Martin, Minister for Tourism, Culture, Arts, Gaeltacht, Sport and Media, said:
"The Online Safety and Media Regulation Act 2022 is a crucial piece of legislation. It modernises the regulation of the media ecosystem in Ireland and lays the foundations for the new regulatory frontier of online safety which will be of great importance to protecting children online."
"Key to this is the establishment of a new, robust and agile regulator, Coimisiún na Meán, whose remit will continue to grow in the coming years", Minister Martin added.
*In contentious business, a solicitor may not calculate fees or other charges as a percentage or proportion of any award or settlement.*