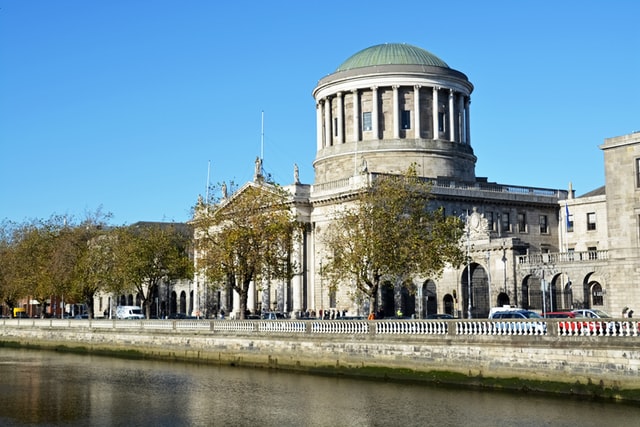 Criminal barristers in Ireland are staging their first-ever strike, protesting the government's failure to reverse pay cuts imposed after the 2008 financial crisis. This strike, supported by criminal defense solicitors, aims to draw attention to the dire situation faced by legal professionals in the country.
The strike involves barristers protesting outside courthouses nationwide from 10 am to 1 pm, causing disruptions in hundreds of criminal cases, many of which have already been adjourned or will be adjourned due to the strike. The Bar of Ireland, representing the country's barristers, emphasized that they had no choice but to take this drastic action, as no progress had been made in restoring their pay cuts.
Pay Not Reinstated
These barristers experienced an 8% pay cut in 2009, another 8% in 2010, and a further 10% reduction in 2011. Despite implementing reforms and showing flexibility, they have not had their pay reinstated. Their primary demand is the establishment of a mechanism to determine fees for barristers under the Director of Public Prosecutions (DPP) and the criminal legal aid scheme.
Solicitor Emer O'Sullivan warned that court delays would worsen due to the strike and stressed the urgency of talks with Minister for Justice Helen McEntee. The Bar of Ireland has noted that the DPP's office and the Department of Justice acknowledged the need for pay restoration in 2018, but no progress has been made since then.
Demands for Direct Payments
Barristers at the district court level are also demanding direct payments, bypassing solicitors, for their fees. Criminal defense solicitors, numbering around 350, highlight that their pay rates are now lower than 2002 levels for district court work, and the minister has refused to meet with them.
The Law Society, representing solicitors, urges the government to invest in the criminal legal aid system. The Bar of Ireland reports that up to two-thirds of barristers working in criminal courts leave the profession after six years, resulting in delays and a lack of available legal professionals.
In addition to impacting legal professionals, this issue will have severe consequences for individuals engaged with the justice system. The strike underscores the need for immediate attention and resolution to ensure access to justice and maintain a functioning legal system in Ireland. Minister McEntee has indicated negotiations are ongoing, but the legal community is seeking concrete action.
*In contentious business, a solicitor may not calculate fees or other charges as a percentage or proportion of any award or settlement.*