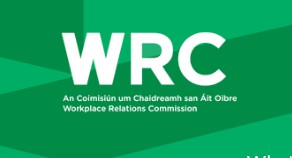 A worker has been awarded €16,000 in compensation by the WRC against his employers, who admitted that they failed to pay the employee a Sunday premium over a 13-year period.
Sunday premium
The worker, Krzysztof Cender, worked for Onsite Facilities Management Ltd. His role required that he work on Sundays. He worked Sundays regularly since he started with the company in 2007. However, he had never been paid anything additional for the Sunday work.
The Organisation of Working Time Act provides that an employee who is required to work on a Sunday shall be compensated for the work. The Act states that this can be in the form of additional pay, additional time off or a combination of these.
Employee complaints
Mr Cender first raised the issue in 2014 with his employer, but was informed he had no entitled to any additional pay as it was an essential part of his role. He accepted this was the position until 2022. The company director gave evidence to the WRC that the failure to pay a Sunday premium had been due to an oversight. Since April 2022, he was now being paid double time for Sunday work. The director stated that she did recall the 2014 meeting with Mr Cender but did not remember Sunday pay being raised at that meeting. The employer contended that they only became aware of the Sunday pay issue after the WRC complaint had issued.
Mr Cender's position was that he should be compensated for the full the period he had been employed by the company.
The WRC adjudicator noted that Mr Cender's contract had not included reference to a Sunday premium and precedent in the area required an employment contract to note clearly and unambiguously that compensation was paid.
The adjudicator ordered that the employer pay Mr Cender €16,692 in compensation, equating to six months' pay and compensating him for the 13-year period he was not paid a premium for Sunday work. The company was also directed to provide an updated contract of employment by mid-February.
*In contentious business, a solicitor may not calculate fees or other charges as a percentage or proportion of any award or settlement.*